GROUP CLASSES
ST. REGIS ATHLETIC CLUB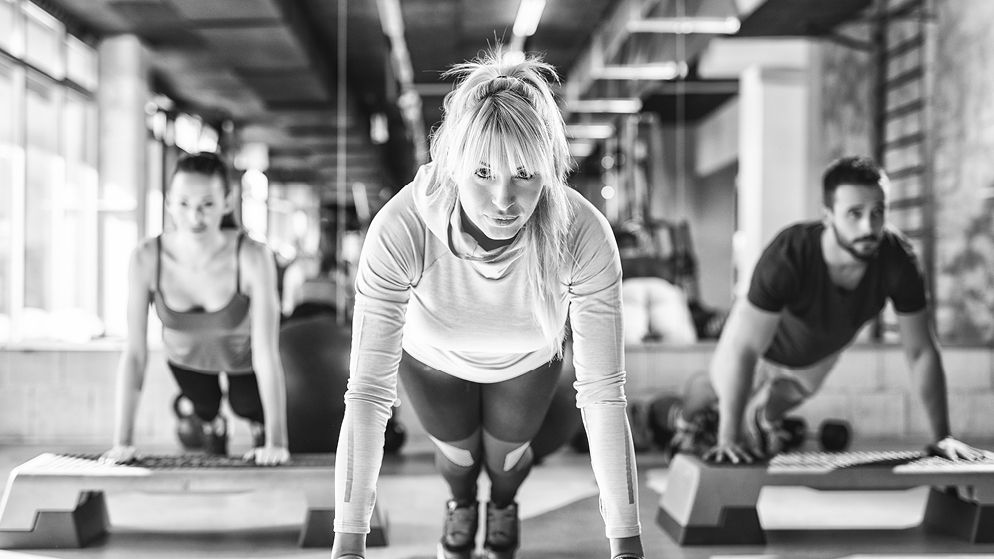 Our range of classes will inspire you to explore new training styles and techniques while keeping you motivated with other like-minded members. We have a wide choice of classes that are a great complement to any training programme.
It's all about choosing the right class for you, have a look below at our class descriptions and choose a class that suits what you're looking for.
GROUP CLASS DESCRIPTION
ABDOMINAL CLASS
Come ready to work and tone up that 6-pack with this power-packed 30 minute core class! Focus on strengthening the abdominals and the lower back through a variety of exercises!
TOTAL BODY BLAST
Blast your cardio fitness to the next level! This class provides the variety your body needs to see results by combining fun cardio routines with specific muscle conditioning that will be tailored to the class's needs from week to week. This is a great time to enjoy the music and feeling the burn!
CARDIO & CORE
This class will challenge your entire body. You will use the step, dumbbells, and your body weight to burn more calories with each movement along with Core Conditioning , which will not only give you an excellent abdominal and low back workout, but will also challenge your other major muscle groups as well.
BE MORE
High-intensity interval training workout that improves cardiovascular fitness, increases speed and maximizes calorie burn.
YOGA
This is perfect for every body. Learn the fundamental aspects of this invigorating system of yoga, while being guided through the traditional sequence of posture
FULL BODY WORKOUT
A high energy rotation of strength training, cardio and body weight exercises that will strengthen and define your muscles and keep your heart rate elevated for max calorie burn.
FUNCTIONAL TRAINING
Functional fitness exercises train your muscles to work together and prepare them for daily tasks by simulating common movements you might do at home, at work or in sports. While using various muscles in the upper and lower body at the same time, functional fitness exercises also emphasize core stability.
All prices are in UAE dirhams and are inclusive of 10% service charge, 2% municipality fees, 3.5% tourism fees and 5% VAT on base amount plus service charge